Britain could be placed on coronavirus lockdown for up to a year, experts warned last night.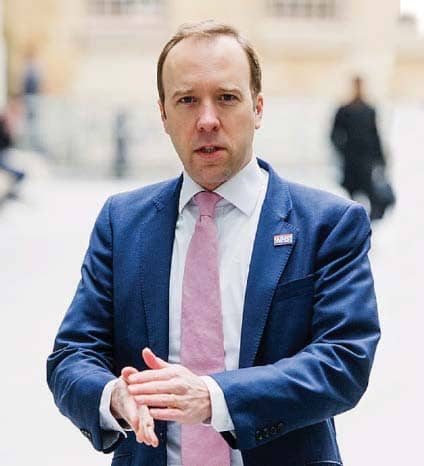 Scientists suggested social distancing was the only way of stopping the deadly disease – but needs to be in place for at least six months, and possibly 12.
It came as the NHS prepares to tell 1.4 million vulnerable people to self-isolate or face grave consequences.
The number includes those with underlying health conditions, weakened immune systems, or those usually receiving the annual winter flu jab.
The Scientific Advisory Group for Emergencies, which advises the Government, yesterday said social distancing was the key to fighting Covid-19.
Its latest report said: "The addition of both general social distancing and school closures to case isolation, household isolation and social distancing of vulnerable groups would be likely to control the epidemic when kept in place for a long period.
Warned
"A policy of alternating between periods of more and less strict social distancing measures could plausibly be effective at keeping the number of critical care cases within capacity.
"These would need to be in place for at least most of a year. Under such a policy, at least half of the year would be spent under the stricter social distancing measures."
The committee also warned of the likely impact the virus would have on the NHS.
It said: "A combination of case isolation, household isolation and social distancing of vulnerable groups is very unlikely to prevent critical care facilities being overwhelmed."
Professor Jonathan Ball, of the University of Nottingham, agreed that social distancing was a key step. He said: "Hopefully, by gathering better data, and increasing our understanding of the virus, we will be in a better place if and when the virus reappears.
"But, for now, we have to deal with the problem in hand and, in the absence of vaccines and treatments, we have to take the social distancing advice on board and slow the spread."
On Monday, 1.4 million patients at risk will be contacted by the NHS and told what action they need to take to protect themselves from the killer virus.
Those aged over 70 have already been urged to isolate, but new measures will include those at high risk of becoming severely ill from the virus.
This will include those receiving d d organs, anyone on active herapy or radiotherapy, ppl with blood cancers and those with severe chest conditions.
Health Secretary Matt Hancock said: "The first thing we're going to do is set out exactly what conditions that applies to.
"We expect about 1.4 million people to then get a communication from the NHS to say that they are part of this and what they need to do.
"Many of these people have preexisting health conditions and so will be very worried right now, and I understand that, and they'll need very specific sets of action."
Yesterday, a video circulated online showed a nurse who had just finished a 48-hour shift reduced to tears over empty supermarket shelves due to panic buying. Ruth May, England's Chief Nursing Officer, issued a plea to show kindness towards staff working around the clock in the NHS.
She said: "We've heard that people are spitting at our nurses. It is just not right. They're working very hard. I want to make sure that we're all playing our part in this coronavirus fight."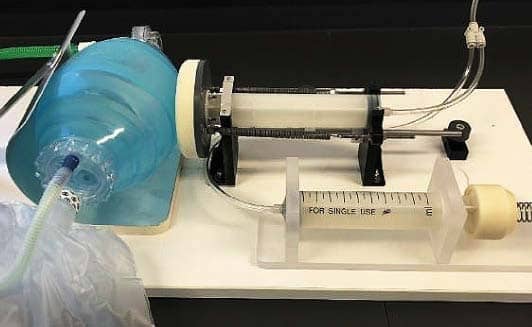 Companies to make new ventilators 'within days'
By Cyril Dixon
VIRUS patients were given fresh hope yesterday as more than half a dozen firms answered a call to make lifesaving ventilators – which could be with the NHS "within days".
The prototypes are being tested after a Government appeal to top engineering companies. Among those who answered the rallying cry were Formula One team McLaren, car giant Nissan, aerospace firm Meggitt and cordless vacuum cleaner company GTech.
Nick Grey, founder and chief executive of Worcester-based GTech, was phoned by the Government's chief commercial officer in the early hours of Sunday. He said: "At first I thought it was a hoax – being asked if I could assist in making up to 30,000 medical ventilators in as little as two weeks.
"When I realised this was a genuine need, I felt compelled to help. We designed a ventilator entirely from parts that can readily be made from stock materials or bought off the shelf. This means if Government approves, they can be made by almost any engineering and manufacturing firm. We could produce around 100 per day within a week or two."
Ventilators help overcome the severe breathing difficulties of Covid-19 victims, which is compared to "having glass in your lungs".
Yesterday Health Secretary Matt Hancock hailed the "unbelievable" progress being made in the race for breathing aids. There are currently 8,000 ventilators available for the NHS but many more will be needed.
Mr Hancock said the new models could be in hospitals "in a matter of days" and by the end of next week at the latest.
"Then it is a matter of getting some of these big manufacturing plants to really scale up the production. We need as many as you can possibly make and we will buy them," he added.